Ethics and Morals in Disaster and Emergency Management
with David Etkin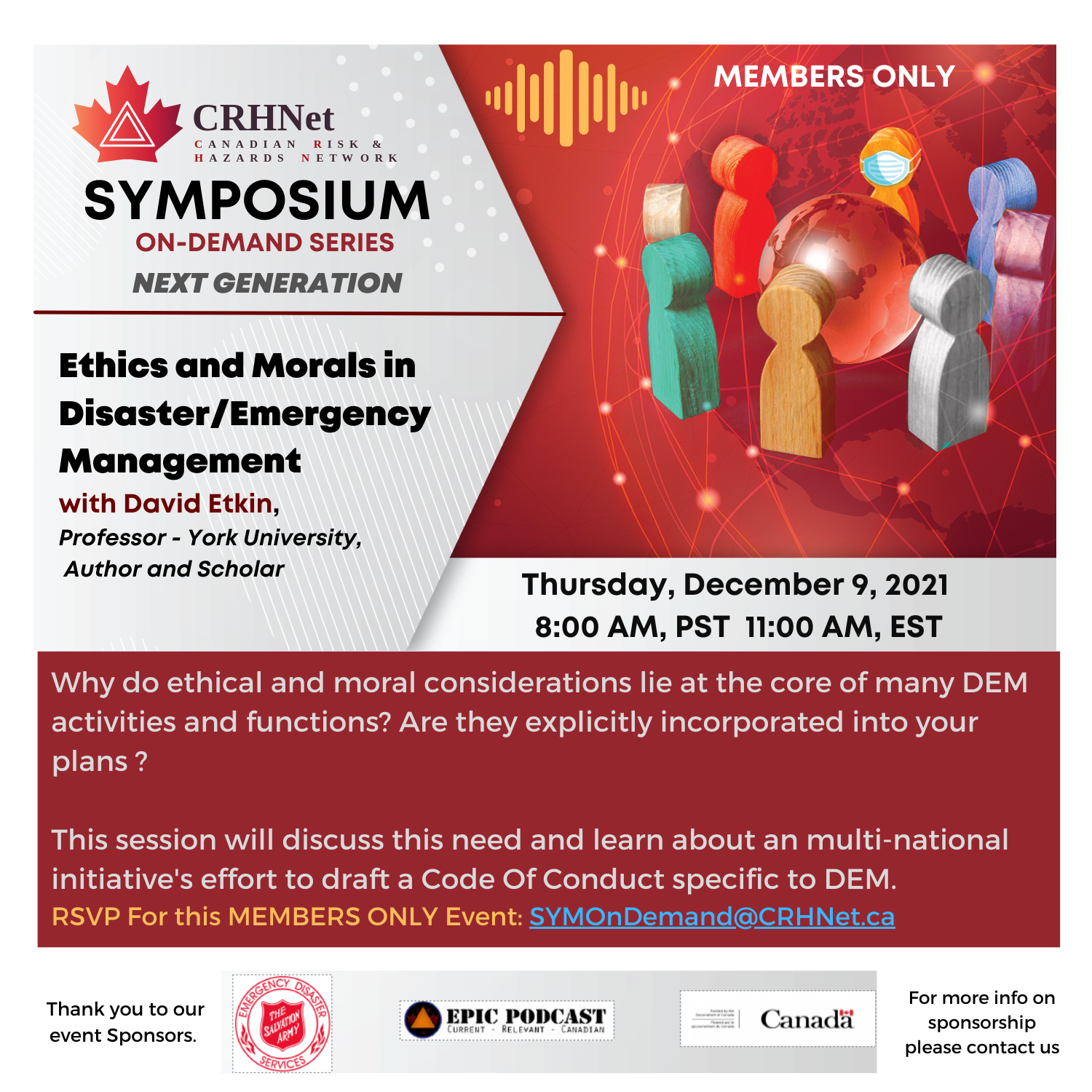 This is an important step forward for our profession and we look forward to your engagement.
Maximize the good done for people and society, taking into consideration the needs of the most vulnerable.
A basic principle of ethics is to do the greatest good for the greatest number, as long as the most vulnerable are not disadvantaged. This principle is important and must be tempered in two ways. First, what is good and how is it measured must be debated and agreed upon (e.g., political parties often disagree on what is good, as do environmentalists compared to real estate developers). It is not solely up to emergency management professionals to decide what is good – these decisions are best made by engaging stakeholders to derive public values. Second, people and institutions have rights that should not be needlessly or thoughtlessly trampled over in the pursuit of a greater good.
Access: Free for Members
Date: December 9, 2021
Time:  8:00 AM PST /11:00 AM EST
Duration:  1 Hour
Session Platform: Zoom
RSVP: SYMOnDemand@CRHNet.ca